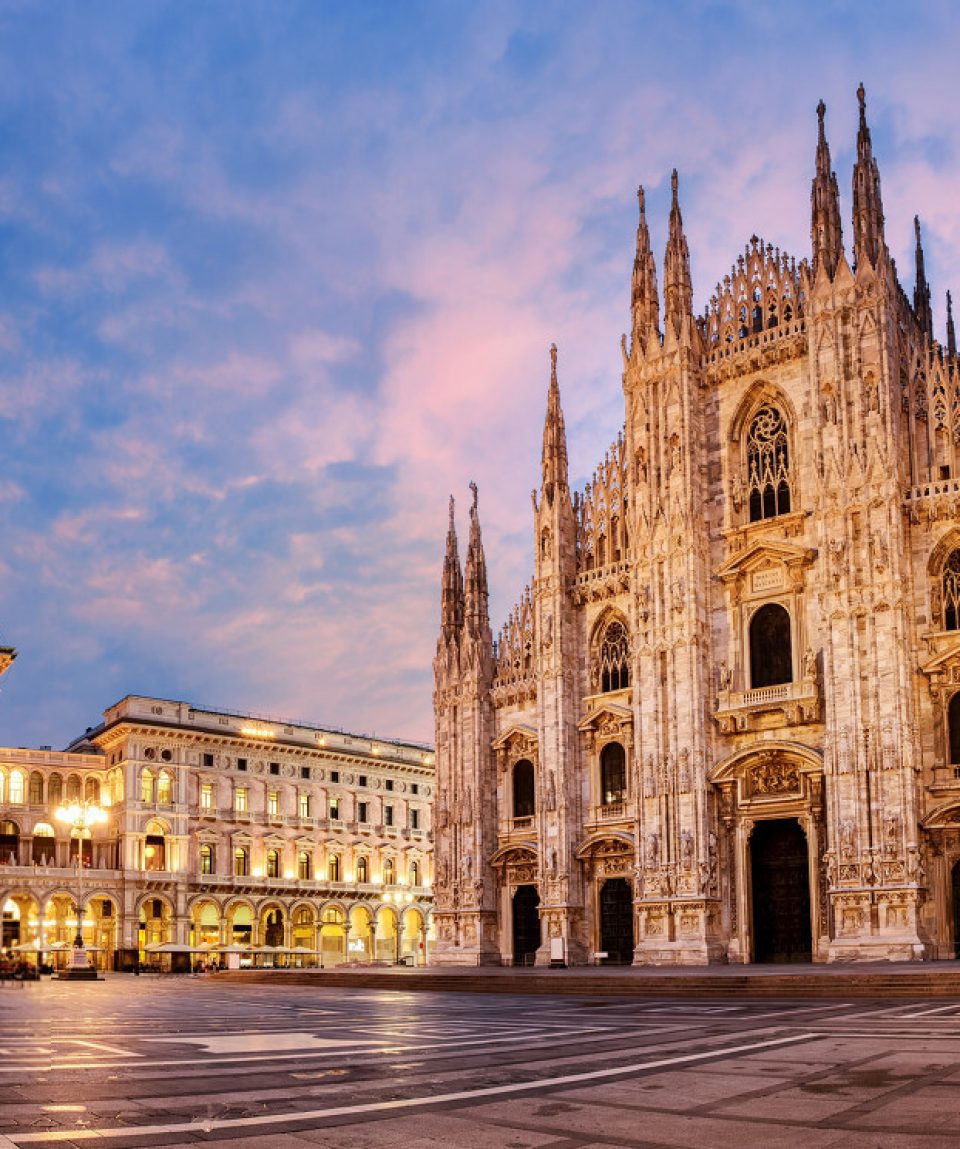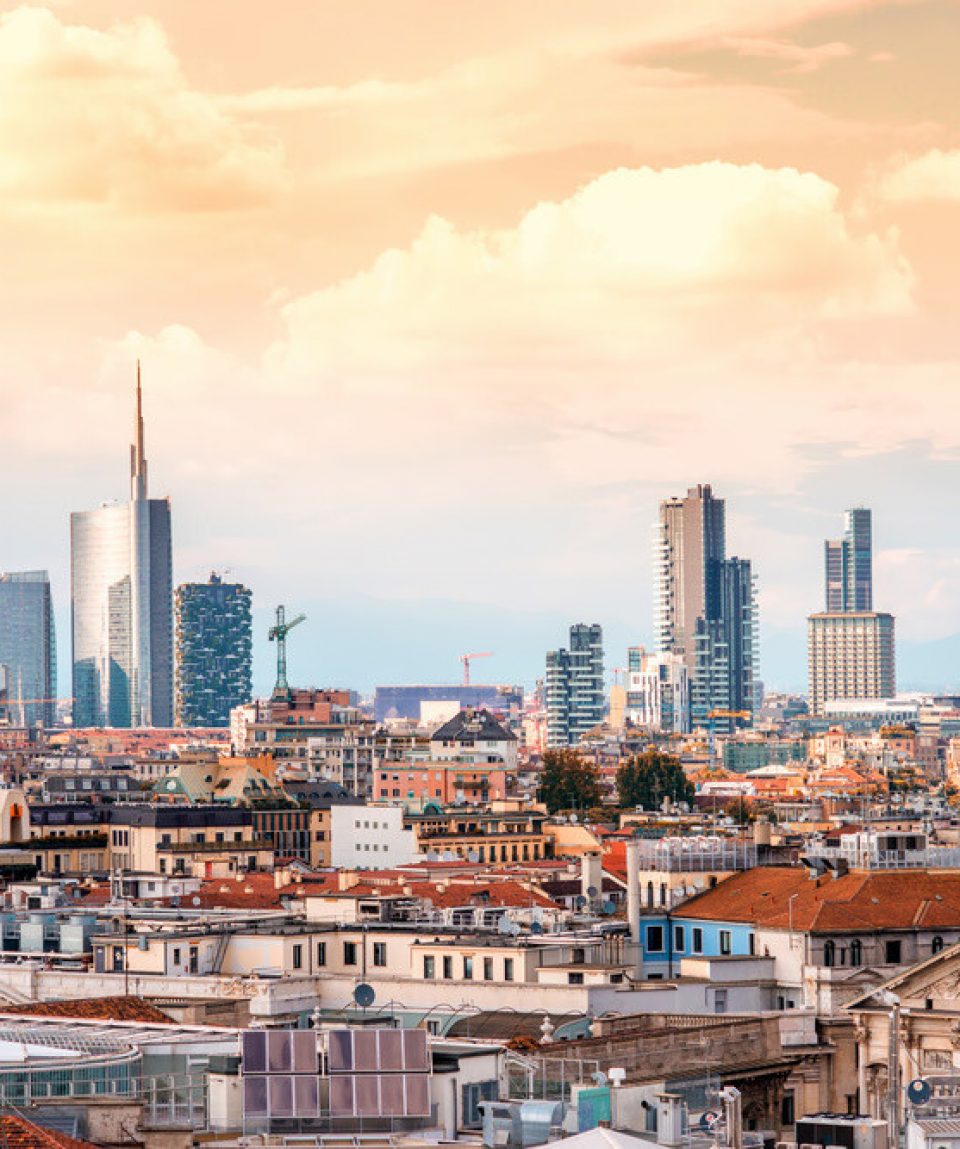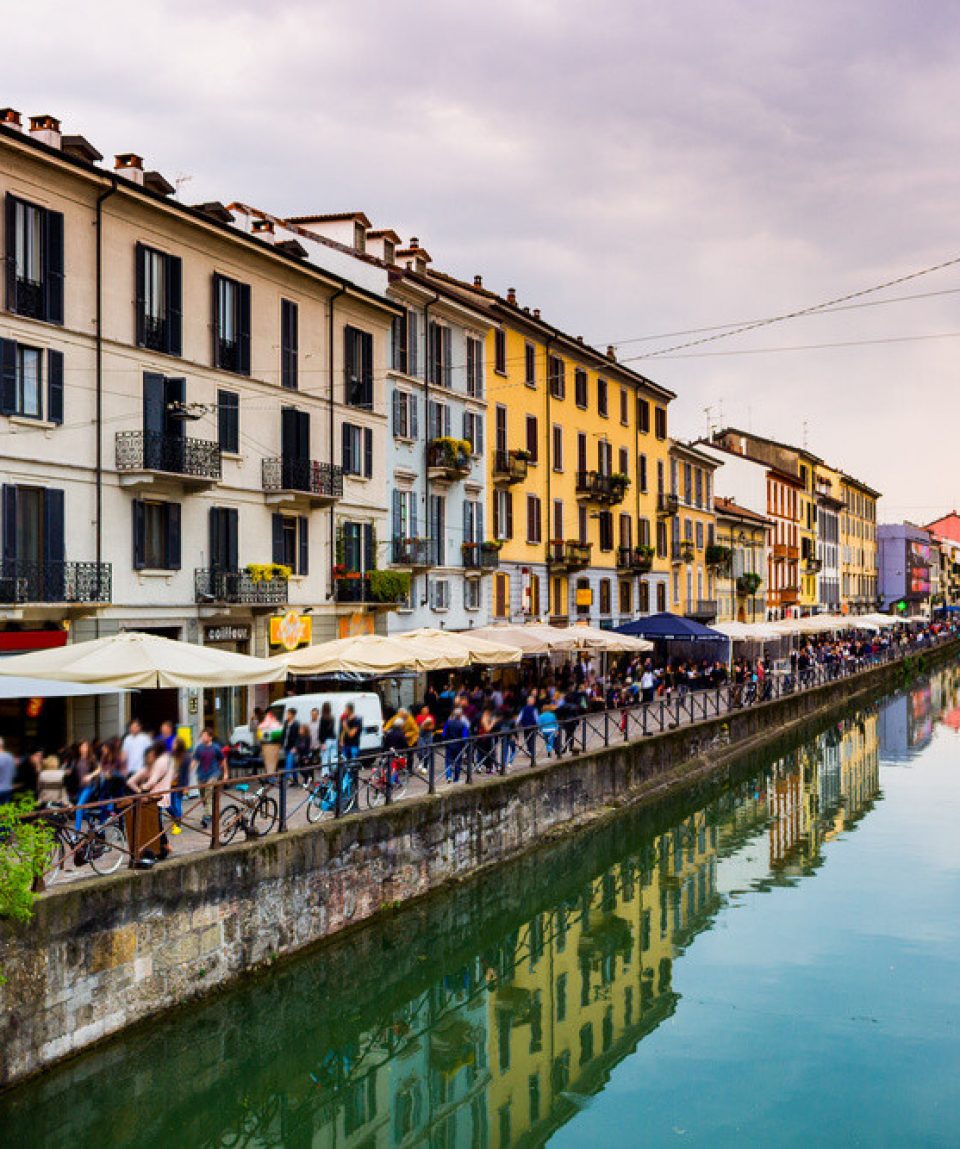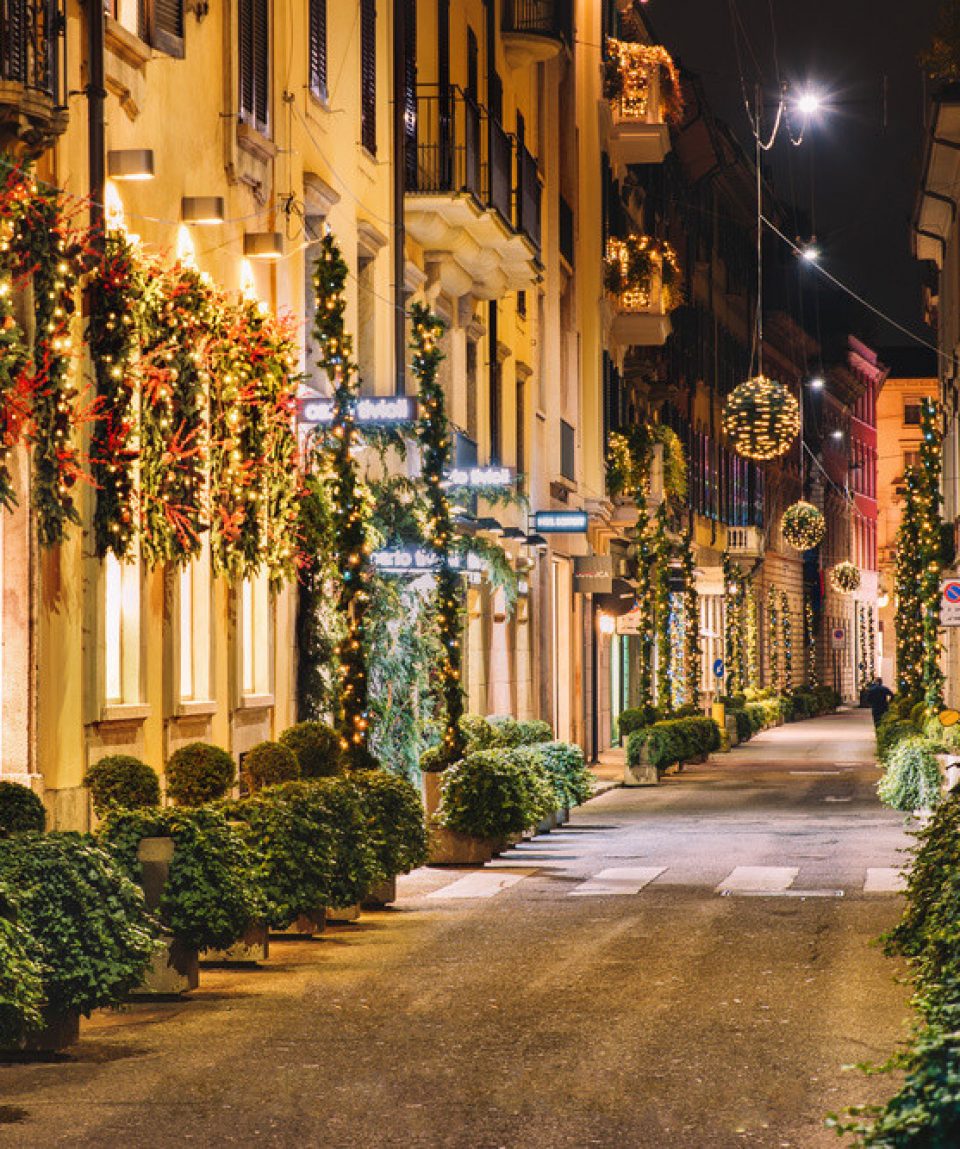 Italy Grand Tour
from
$1370000
Rome, Naples, Sorrento, Florence, Milan, Venice
Investigate Rome, Sorrento, Florence, Milan, and Venice on secretly guided visits by foot, private vehicle, and gondola.
Unwind in the midst of the quiet environmental factors of the Italian Lakes area and the dazzling vistas of the Amalfi Coast.
Remain before Michelangelo's "David," da Vinci's "Last Supper," and other shocking masterpieces.
Appreciate private wine samplings and heavenly Tuscan food in Siena and San Gimignano.
Stay at a handpicked choice of premium facilities.
Reviews 0 Reviews

0/5

Vacation Style Holiday Type

Discovery, Family, Guided Tours

Activity Level Leisurely

Group Size Medium Group
All about the Italy Grand Tour.
A travel experience like no other
This example schedule was made by specialists and is intended to motivate your next trip. It is fit to be altered to suit your inclinations, tastes, and financial plan so you can interface with nearby societies and experience legitimate travel on your own terms, and leaving at whatever point you pick.
ROME You've Arrived
Airport (Fiumicino/Ciampino) with Meet & Greet
Italy Welcome Package.
ROME A Walk Through the Past
Rome Walking Tour (3 hrs) – Private Tour.
ROME See the Signature Sights in Style
Best of Rome with Vatican Museum, Forum & Colosseum (7 hrs) – Private.
ROME TO NAPLES TO SORRENTO En Route
Train Station – Vehicle/Driver
Train – Rome – Naples [1 hr 10 min] – Business Class
Transfer – Private – Naples – Sorrento [Train Station, 1 hr] – Vehicle/Driver.
SORRENTO Venture into the Outdoors
Scenic Drive along the Amalfi Coast (7 hrs) – Private.
SORRENTO All Aboard!
Morning at Leisure
Optional Excursion to Capri – Self-Guided.
SORRENTO TO NAPLES TO FLORENCE The Journey Continues…
Transfer – Private – Sorrento – Naples [Train Station, with Pompeii Tour, 3.5 hrs] – Vehicle/Local Guide/Driver
Train – Naples – Florence [3 hrs] – Business Class
Train Station – Vehicle/Driver.
DAY 8
FLORENCE A Journey Back in Time
Walking Tour with Accademia Gallery (3 hrs).
FLORENCE Taste and Tipple on a Vineyard Visit
Siena and San Gimignano (with Tasting & Lunch, 9.5 hrs) – Private.
FLORENCE TO MILAN A Change of Scenery
Train Station – Vehicle/Driver
Train – Florence – Milan [1 hr 45 min] – Business Class
Train Station – Vehicle/Driver
Milan City Tour with Last Supper Painting & The Scala Theater (3 hrs) – Private Tour.
MILAN Sights and Insights
Como & Bellagio Excursion (8 hrs) – Private Tour.
MILAN TO VENICE Onward and Upward
Train Station – Vehicle/Driver
Train – Milan – Venice [2.5 hrs ] – Business Class
Train Station with Meet & Greet – WaterTaxi/Assistant/Driver
Classic Venice Walking Tour (2 hrs) – Private Tour
Classic Evening Gondola Ride (30 min) – Private.
VENICE Hidden Gems
Murano & Burano Tour (4 hrs) – Private Tour.
VENICE Jet Off
Airport (Venice Island) with Meet & Greet – WaterTaxi/Assistant/Driver.
The tour package inclusions and exclusions at a glance
What is included in this tour?
Items that are included in the cost of tour price.
A completely tweaked agenda dependent on your inclinations and timetable
day in and day out in-objective help from our neighborhood office
All convenience stays, visits, and moves for booked exercises are shrouded except if in any case recorded in the agenda
Neighborhood private aides or shared visits that take you through your schedule features and encounters, your last agenda will affirm the kind of visit
Hello at the air terminal or at your convenience from one of our delegates – your master will affirm your meet and welcome area with you
Breakfast every morning at your inn, in addition to any suppers showed in the agenda
One bag and one carry-on per individual for trip moves
A blend of private and imparted visits and moves to nearby aides and drivers (in certain nations our aides additionally go about as your driver – your master will examine with you if relevant).
What is not included in this tour?
Items that are not included in the cost of tour price.
Your global airfare – kindly can let your master say whether you'd prefer to get estimating from our Air Team
Travel protection, which we offer and can be bought after you've booked your visit
Visas (except if noted)
Tips for administrations and encounters
Snacks, suppers, and beverages (heavy drinker and non-drunkard), except if indicated in the schedule
Overabundance stuff charges, and where pertinent, things excluded from your passage
Individual charges like clothing, calls, SIM cards, or room administration
Early registration or late registration from inns (except if in any case determined)
Extra touring, exercises, and encounters outside of your agenda
Discretionary improvements like a room or flight overhauls, or neighborhood camera or video expenses
Visa expenses, vaccination expenses, and nearby takeoff charges (when pertinent).
Day 1 ROME

You've Arrived

Today you will have an English-talking right hand hanging tight for you outside of customs with a sign with your name on it. For your additional solace, your agent will help you to coordinate a gathering up with your private driver and go with you to your convenience.

An invite bundle with a city map, train tickets (if applicable), and some other touristic data that we consider you may discover valuable, will be given to you on your first day in objective.

Day 2 ROME

A Walk Through the Past

Meet your private guide and set out by walking through the verifiable focus of Rome, a stunning region loaded up with interesting archeological destinations and landmarks. Take in perspectives on the 2,000-year-old Pantheon, perhaps the most compelling and all-around saved structures of old Rome, best perceived for its huge arch and focus oculus. Head to the celebrated eighteenth-century Trevi Fountain, thought about the most lovely Baroque wellspring on the planet, where you can follow the legend and flip in a coin to guarantee your re-visitation of Rome. At Piazza Navona, you'll track down the focal Four Rivers Fountain by Bernini, a seventeenth-century show-stopper with its monster sculptures of ocean divine beings, a work that one could look at for quite a long time as the light slowly changes on the encompassing Baroque exteriors and bistros, and specialists set up to sell their products in the exuberant square. At long last, Piazza Di Spagna, likewise called the core of Rome, is perhaps the most energizing squares in Rome, well known for its Spanish Steps, with various patios, inclines, and 135 stages, enriched with brilliant blossoms in the spring.

Day 3 ROME

See the Signature Sights in Style

Meet your private guide and transportation and leave on an entire day features visit through the Best of Rome. To begin with, head to the Vatican City, the home of the Pope, where you'll visit the seventeenth century St. Peter's Basilica, the biggest church on the planet. Visit the Vatican Museum and the fifteenth century Sistine Chapel, seeing canvases by incredible imaginative experts including Michelangelo's famous painting the Creation of the World, which overwhelms the sanctuary roof. Leaving Vatican City, pass through Rome, spotting destinations like the Borghese Park, the Janiculum Hill, Castle Sant'Angelo, and Circus Maximus. Pass the gigantic landmark to Victor Emmanuel, Capitol Hill, and walk the old Roman Forum with the platform where Mark Anthony delivered his energetic discourse over the assortment of Julius Caesar. No visit to Rome is finished without encountering the inside of the noteworthy Colosseum, one of the world's most commended structures. Assembled 2,000 years prior, this epic arena once in the past held gladiatorial challenges and other public displays. Visit this UNSECO-recorded construction, and look out across the arena floor envisioning the thunder of 80,000 tumultuous observers from antiquated Rome!

Day 4 ROME TO NAPLES TO SORRENTO

On the way

Meet your private driver and vehicle for a train station move.

Withdraw via train from Rome to Naples. The rough travel time is 1 hour and 10 minutes.

Meet your private driver and vehicle for an exchange from the train station in Naples, to Sorrento. The surmised travel time is 60 minutes.

Day 5 SORRENTO

Adventure into the Outdoors

Presumed as quite possibly the most lovely drives in the entirety of Europe, leave Sorrento with your private guide on a journey which drives the magnificent Amalfi Coast, halting to investigate the pleasant towns of Positano, Amalfi, and Ravello, all UNESCO World Heritage Sites. By private transportation, you'll follow the picturesque coastline to the cliffside town Positano, made famous to a great extent by essayist John Steinbeck. Meander this brilliant town's lofty and restricted roads, as you absorb the mysterious quality which Steinbeck recommended, "nibbles profound". Proceed with the amazing and twisting street to the town of Amalfi, where you'll get an opportunity to take in the shocking view of this mainstream occasion territory. Upheld by sensational bluffs, and home to an eleventh-century church, you'll probably additionally recognize a portion of space's prestigious lemons developed on the terraced plants here. Proceeding with, you'll advance toward Ravello, another UNESCO diamond, which has a one-of-a-kind vantage point peering down on the alleged 'divine coast'. You'll visit the town's famous seventeenth-century Villa Rufolo, a state of motivation for Wagner in the arrangement of his show-stopper Parsifal. Close with a return drive back to Sorrento.

Day 6 SORRENTO

All Aboard!

Toward the beginning of today, appreciate time at relaxation to investigate at your own speed or unwind at your lodging.

With some leisure time today, why not make a discretionary (excluded) trip out to visit the wonderful isle of Capri. Handily got to buy a 25-minute hydrofoil boat ride from Sorrento's port, the inebriating scent of blossoms, sensitive sprinkles of shading, and a tranquil appeal are only a portion of the otherworldly characteristics of this legendary isle. On appearance to Capri's Marina Grande port, you can take a funicular (streetcar) to the clamoring Capri Town, or on the other hand, take a transport or taxi to Anacapri, a town with a calm, laid-back climate on the western side of the island. The town of Capri is ideal for people watching, originator shopping, and unwinding at one of the many outdoor bistros in the fundamental square, Piazza Umberto, where you can sit and watch the world float by. In Anacapri, you can require a staggering 12-minute chairlift ride from Piazza Vittoria to the culmination of Monte Solaro – the most noteworthy put on the island at 1,930 feet above ocean level, offering grand perspectives over the town and the Gulf of Naples. You'd likewise have the alternative to visit Villa San Michele, a delightful mid-twentieth century home based on the remnants of the Roman Emperor Tiberius' estate, with telling perspectives on Capri town and its harbor.

Note: a return ticket for the hydrofoil is roughly a day and a half for every individual. Tickets for the trolley (funicular) should be bought at the tagging office at Marina Grande port on Capri prior to loading up the streetcar.

Day 7 SORRENTO TO NAPLES TO FLORENCE

The Journey Continues…

Meet your private driver and vehicle for exchange from Sorrento to the train station in Naples. In transit, you'll stop at the unbelievable site of Pompeii, where a private neighborhood guide will take you on a 2-hour visit to this significant memorable site. Almost 2,000 years prior, Pompeii was totally obliterated in the cataclysmic 79 A.D. ejection of Mount Vesuvius, leaving the old Roman city covered under 15 to 20 feet of volcanic debris, and saved in that. Current archeologists have since uncovered the remaining parts of the previous city, leaving an extraordinarily tremendous, and fairly serious site to investigate. Walk through a portion of the old roads of Pompeii where you can see the showers, gatherings, and manors worked by the prosperous Romans more than 150 years before the emission. Wonder about the impressively safeguarded fresco artistic creations which decorate the dividers and floors of the estates. See the old amphitheaters, warrior sleeping enclosures, and places of previous Pompeii occupants, prior to proceeding on your drive to the train station in Naples.

Leave via train from Naples to Florence. The rough travel time is 3 hours.

Meet your private driver and vehicle for a train station move.

Day 8 FLORENCE

A Journey Back in Time

Travel back to the Renaissance time frame during a half-day strolling visit investigating the eminent Tuscan city of Florence. Withdraw your inn by walking with your private guide, walking around Florence's UNESCO World Heritage-recorded old downtown area, coming to eminent Cathedral Square where you can appreciate a portion of the city's most notable destinations. Recognize the huge thirteenth fifteenth-century Florence Cathedral and 277-foot Giotto's Bell Tower which rule the horizon, just as the close by eleventh-century Romanesque Baptistery with its Paradise Door. In Signoria Square, successfully an outside mold gallery, see the monumental Palazzo Vecchio with its clock and ringer pinnacle, and wonder about the shocking Neptune Fountain and reproduced sculpture of Michelangelo's masterpiece, David. Head to the exquisite fourteenth century Ponte Vecchio, known as the jewel connect. In the wake of investigating the city, you will continue with your manual to visiting the Accademia Gallery where you will get the opportunity to see Michelangelo's David. Finished in 1504 following four years' work, this dazzling sculpture draws in great many craftsmanship sweethearts from around the globe every year.

Day 9 FLORENCE

Taste and Tipple on a Vineyard Visit

Set out on an entire day visit with a private guide and driver to find a couple of middle age Tuscan slope towns, Siena and San Gimignano. You'll show up first in San Gimignano, a minuscule town that has stayed flawless as the centuries progressed. Gloriously arranged on top of a slope, the UNESCO-recorded old town of San Gimignano is celebrated for its thirteenth-century dividers and horizon of middle age towers. Investigate inside the noteworthy dividers with your guide, ready with Romanesque and Gothic design, pay heed to the 14 enduring archaic pinnacles, some going back similar to the eleventh century, and dive on the three-sided Piazza Della Cisterna, fixed with middle age houses. In the field outside of San Gimignano, you'll be blessed to receive a Tuscan winery visit with a Chianti Classico wine sampling, trailed by a magnificent lunch with wine at a close-by neighborhood café. After, proceed to Siena; a city breathtakingly roosted on three rising slopes. Wonder about the numerous locales and features of the city including the Piazza del Campo; one of Europe's most dazzling middle age squares. Overwhelming the fan-formed square are the thirteenth century City Hall, Palazzo Pubblico, and the horizon beating Torre del Mangia, a 330-foot chime tower tracing all the way back to fourteenth-century Siena. Some different landmarks at the square incorporate the Palazzo Sansedoni, a thirteenth-century castle that contained five melded private homes, and the fancy Gaia Fountain. Prior to getting back to Florence, appreciate a visit to one of the city's fundamental symbols, the twelfth century Siena Cathedral, including an assortment of painted frescoes and etched magnum opuses made by a portion of Italy's most eminent specialists.

Day 10 FLORENCE TO MILAN

A Change of Scenery

Meet your private driver and vehicle for a train station move.

Withdraw via train from Florence to Milan. The inexact travel time is 1 hour and 45 minutes.

Meet your private driver and vehicle for a train station move.

Meet your private guide and driver, setting out on a half-day visit through amazing Milan. Respect the staggering outside of the incomparable Cathedral of Milan, a 515-foot long Gothic magnum opus that required six centuries to finish. It's the biggest church in the entirety of Italy and the third-biggest on the planet. Stroll around the border of the red and brownstone Sforza Castle, a Renaissance royal residence worked in the fifteenth century by the Duke of Milan. Over long periods of development, the complex in the end got probably the biggest fortress. Proceed to La Scala, Milan's eighteenth-century Opera House, perhaps the loftiest on the planet. Here you will visit the La Scala Theater Museum, devoted to the craftsmen, arrangers, artists, and artists that have called La Scala home. The feature of your visit today will be a visit to the Santa Maria Delle Grazie Church – a lovely fifteenth-century Renaissance religious circle, where you will see the world-acclaimed painting the Cenacolo (Last Supper) by Leonardo da Vinci. Conclude with a return move to your lodging.

Day 11 MILAN

Sights and Insights

Withdrawing Milan with your private driver, head towards the lakeside town of Como where you'll get together with a private nearby guide. Set out by walking for a 2-hour strolling visit through the town of Como, finding the fortunes of the recorded focus in this excellent lakeside retreat. Established by the Romans, the city is encircled by middle age dividers on its three sides. Appreciate a charming stroll along the lake, permitting you to take in certain perspectives on manors and significant pragmatist style structures (1920's-30's), proceeding toward the antiquated center of the city, respecting some interesting squares improved with masterpieces. Here you can detect Como's most popular landmark, the Gothic and Renaissance Cathedral, where development crossed the fourteenth eighteenth hundreds of years. A short time later, load up a common boat to the lakeside resort town Bellagio, where you'll walk the delightful downtown area with your guide. Walk small and beautiful roads, passing shops, eateries, and bistros, and respect the old stone Basilica of San Giacomo, an eleventh-century relic whose chime tower best the horizon. Toward the finish of your day, you'll take a boat to Cadenabbia, and get together with your private driver for exchange back to Milan. If it's not too much trouble, note, public boat tickets should be paid for on the spot.

Day 12 MILAN TO VENICE

On the up and up

Meet your private driver and vehicle for a train station move.

Leave via train from Milan to Venice. The surmised travel time is 2.5 hours.

For your simplicity and solace, a private English-talking partner will meet you on the stage of the appearance, holding a sign with your name on it. They will find you're anticipating a private water taxi, and go with you to your inn for registration.

Meet your private guide in the lodging anteroom and set out by walking for a 2-hour strolling visit to find the features of Venice. Head to St Mark's Square, the core of political and strict force of the Venetian Republic for quite a long time. Here you can detect the fabulous eleventh-century church of St Mark's Basilica, nicknamed the Church of Gold for its sheer plushness and position as a superficial point of interest of Venetian abundance. Neighboring is St Mark's Campanile, the overwhelming twelfth-century chime tower, remaining at 323 feet tall. Outwardly ruling the whole northern stretch of the square are the arcaded Procuratie Vecchie structures, in traditional and Gothic style. Simply off the square, and covering the Grand Canal, respect the Gothic style outside of the thirteenth-century Doge's Palace, previous home to the incomparable leader of the Venetian Republic of classical times. Learn of its bordering previous jail, associated with the Palace by the Bridge of Sighs, which holds the genuine mysteries of how a city based on swamps got quite possibly the most edified urban communities in the western world. You'll hear stories of renowned Venetian characters like Marco Polo and Casanova, proceeding with the enthusiastic Campo Santa Maria Formosa with its remarkable Venetian castles, and the Church of San Giovanni e Paolo (though about the Pantheon of Venice). Your strolling visit closes at the reminiscent Rialto Bridge disregarding the Grand Canal. From here, you may proceed with a free investigation or get back to your inn.

This evening, sit back, unwind and respect the perspectives during an energizing, customary Venetian Gondola ride. For your additional solace, an English-talking escort will get you from your lodging and walk you to your anticipating private gondola. In the wake of boarding your gondola, your completely authorized Gondolier will navigate your vessel through the limited waterways and underneath the many stone scaffolds of Venice during a quiet, half-hour gondola ride. Delicately direct on this customary method for sea-going travel along the Venetian Grand Canal, passing the numerous milestones and destinations that have made Venice a worldwide traveler center point, including the sixteenth century Rialto Bridge, and the staggering Ca' d'Oro chateau with its angled Gothic outside. A quintessential Venetian encounter!

Day 13 VENICE

Secret Gems

Meet your private guide and leave on a half-day visit to the renowned islands of Murano and Burano in the Venetian Lagoon. You'll advance toward a private boat, withdrawing through the channels of Venice, cruising past the island of San Giorgio Maggiore, the casual green space of Giardini Public, the tip of Sant'Elena, and the celebrated Arsenal of the Venetian Republic – a token of Venice's oceanic predominance of hundreds of years past. You'll show up first to pleasant Murano, known all through the world for its glass fabricating industry. Voyage through beautiful channels, and make a stop to visit quite possibly the most well-known and antiquated glass industrial facilities, wherein case you're fortunate, you can appreciate a live glass passing up an expert glassmaker. Proceed by boat to the island of Burano, well known for its trim creation and its customary anglers houses splendidly shaded on the waterway edges. Set aside some effort to unwind and appreciate the environmental factors of the island prior to returning back to Venice.

Day 14 VENICE

Fly Off

For your simplicity and solace, a private English-talking right hand will meet you upon your appearance outside of air terminal traditions, holding a sign with your name on it. They will locate your private water taxi, and escort you on your exchange to your lodging for registration.